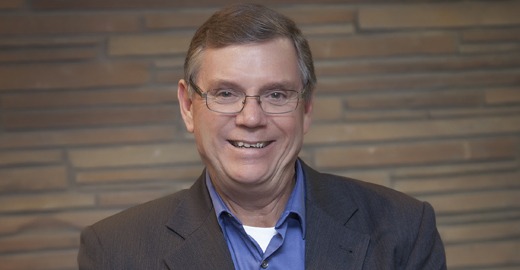 FROM CALIFORNIA COAST TO KANSAS
While Ron may be new to landlocked living, he is no stranger to Members Mortgage Services. For more than seven years, Ron has been a hedging and analysis consultant for MMS. His understanding of the company's goals and financial position, coupled with nearly 40 years in the finance/mortgage banking industry, made him the perfect fit for the CFO role at MMS.
Ron's ability to step back, analyze processes and accomplish tasks in a smarter fashion will benefit MMS as the company continues to grow. Ron likens his role as CFO to his passion for genealogy: to be successful you need to be good at detective work, exhaust all possible leads and seek answers to questions others prefer to leave buried.
Patience is a virtue and often solutions don't come for years. He's definitely finding that true as he maps his family history. While he has traced his wife's maternal family history back to 76AD, he has faced years of dead ends when researching her father's family and his mother's paternal ancestors.
Family and community are priorities for Ron and his wife. Their children and grandchildren and Ron's mother, are sprinkled throughout the country and they travel to visit every opportunity they have. When they aren't with family, they're working alongside their new church family on community service projects. Ron has enthusiastically embraced his new surroundings and we can't wait to see the fruits of his labor.